"Sólstafir" – progresīvie islandiešu šamaņi ieradīsies Rīgā
Vaidas Voronavičius, 18.01.2015., 22:58
Islandes muzikālās skatuves fenomens "Sólstafir" dodas Eiropas tūrē, kuras ietvaros apmeklēs arī Baltijas valstu galvaspilsētas. Jauno albumu izdevusi, grupa ar neaizmirstamu divu stundu ilgu programmu Rīgā ieradīsies 12. februārī, ceturtdienā, klubā "Melnā Piektdiena".
Uz modernās alternatīvās skatuves, kad, šķiet, viss jau ir izmēģināts un piedzīvots, unikāls skanējums ir reta parādība. Taču "Sólstafir" radošajai darbībai šāds trūkums pilnībā nedraud. Teju divas desmitgades ilgstošajā karjerā četrotnei no Reikjavīkas ir izdevies ne tikai salauzt smagās mūzikas kanonus, bet arī kopumā izlauzties no jebkādiem mūzikas žanru rāmjiem.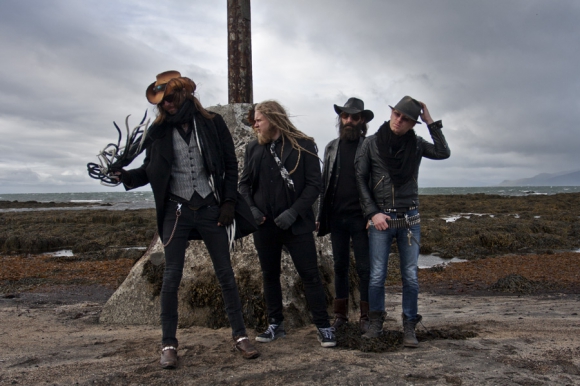 Radošā "Sólstafir" evolūcija – iespaidīga. Sākuši no vicking metal un black metal stila, līdz ar katru albumu islandieši, no vienas puses – attālinājās no saviem sākumavotiem, bet no otras puses – kā magnēts pievilka arvien vairāk jauninājumu, tajā pat laikā saglabājot individuālu skanējumu, ziemeļniecisku melanholiju, islandiešu "kosmiskumu", hipnotizējošu misticismu. Grupas progresu var pielīdzināt "Ulver" un "Katatonia" radošās darbības pavērsieniem – arī "Sólstafir", pēc debitēšanas uz metāla mūzikas skatuves, pēc kāda laika pilnībā pārkāpa jebkādas tradicionālās smagās mūzikas robežas.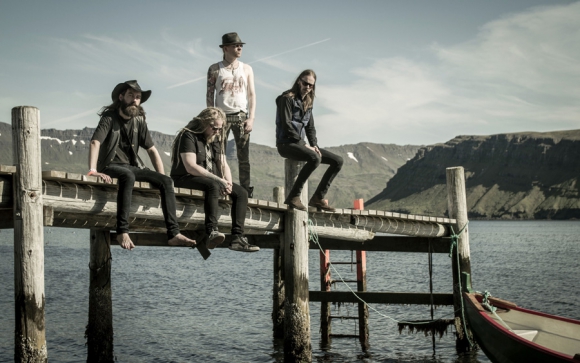 Vislabāk pāreju uz pilnīgi jaunu muzikalitātes līmeni atspoguļo jaunākais "Sólstafir" albums "Ótta" (2014). "Ótta" — bez šaubām ir grupas radošās darbības kulminācija, kas liecina par māku pilnveidoties un spēju atrast jaunus horizontus. Albuma parādīšanās aizrāva elpu ne tikai jau uzticamiem "Sólstafir" cienītājiem, bet kļuva par atradumu arī auditorijai, kas nav saistīta ar smagās mūzikas skatuvi. Lai gan "Ótta" albumā tiek saglabāta black metāla žanram raksturīgā smagnējā skaudruma atmosfēra, tomēr Aðalbjörn Tryggvason vokāls šoreiz ir kā vēl nekad dažāds un translē itin plašu un dramatisku emociju spektru. Instrumentālajās albuma kompozīcijās iezīmējas post rokam raksturīgi kontrasti un folk liriskums, to visu vēl pastiprina vijoles un bandžo skaņas, tāpat klasiskā roka, punk un sludge ietekme.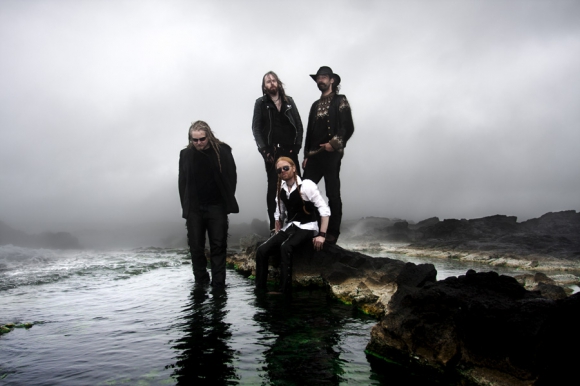 Raugoties no kultūras perspektīvas, "Sólstafir" dažkārt tiek salīdzināti ar tautiešiem "Sigur Rós". Savukārt runājot par islandiešu mūzikas stilu, līdzās Ótta tiek minēti prestiži post metāla vārdi ("Mogwai", "Isis", "Cult Of Luna"). Un tomēr, neviens no šiem pielīdzinājumiem nav precīzs. "Sólstafir" post metāla vibrācijas visprecīzāk izsaka enerģisks ritms un blīvi rifi, dzidru melanholiju nomaina dumbrainas sulīgas tekstūras izlaušanās. Šīs četrotnes radošā darbība, tāpat kā kontrastiem bagātā Islandes ainava, izlaužas no verdošām dzelmēm, iegremdē noslēpumainā un reibinošā viļņojumā un provocē konfrontāciju ar negaidītākajiem zemapziņas ielokiem.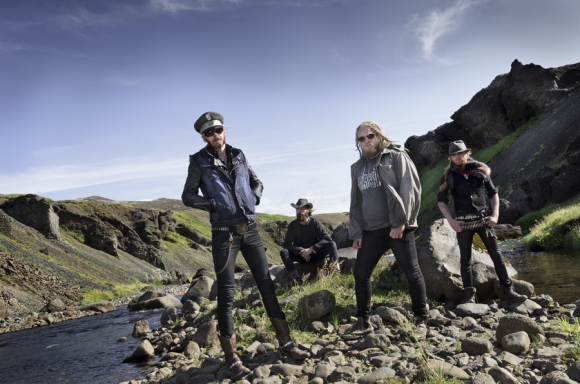 "Sólstafir uzstāšanās trīs Baltijas valstu galvaspilsētās – prestižs un ilgi lolots projekts. Visu koncertu laikā, gan Tallinā, gan Rīgā, gan Viļņā, plānojam koncentrēt uzmanību uz nevainojamu skaņas kvalitāti un gaismas efektiem," – sola "Sólstafir Baltic Tour" organizatori "ALT Events". Saskaņā ar organizatoru pausto, tas nav nekāds brīnums, ka biļetes uz "Sólstafir" koncertiem lielākajās pilsētās tiek ātri izpirktas jau krietni pirms pasākuma dienas. Šo islandiešu fenomenu slavē mūzikas gardēži un visi, kas novērtē asins stindzinošu psihodēliju, gaumīgu dramatismu, stilu eklektiku, kvalitatīvu un neizzūdošu radošo darbību.
на список новостей
О HC.LV
Пользователям HC.LV
Следи за новостями
Языки HC.LV
Другие ссылки
Новое на форуме
Поделись радостью
jlq [url=https://hypercasino.us.org/#]dakota sioux casino[/url] tgv [url=https://hypercasino.us.org/#]casino games free online[/url]
coummaguigo
mzm [url=https://hypercasino.us.org/#]free slot games with no download[/url] heg [url=https://hypercasino.us.org/#]free casino slot games[/url]
Bagesuislig
ghl <a href="https://doubledowncasino.us.org/#">download free casino slot games</a>
Saubbonnasuap